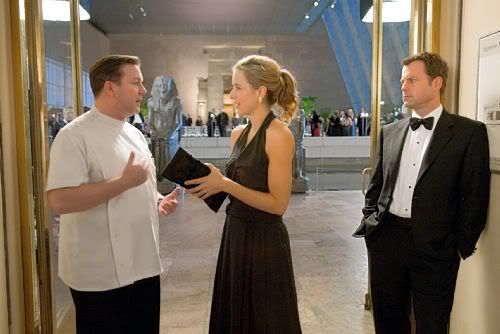 Last Thursday night, my husband and I went to this movie, GHOST TOWN. I wanted to see THE WOMEN, but we missed the time. Our kids had a late karate class they can't miss. They're going to test for blue belts on Saturday.
I like this romantic comedy. The premise goes like this. A dentist, Bertram Pincus (Gervais) had a surgery and came out seeing ghost. When Frank (Kinnear) noticed, he convinced Bertram to help him with his wife (Leoni) love life. There's a lot of funny moments and some tears too. It's a fun date movie.
As a side note: Greg Kinnear is hot, hot, hot!